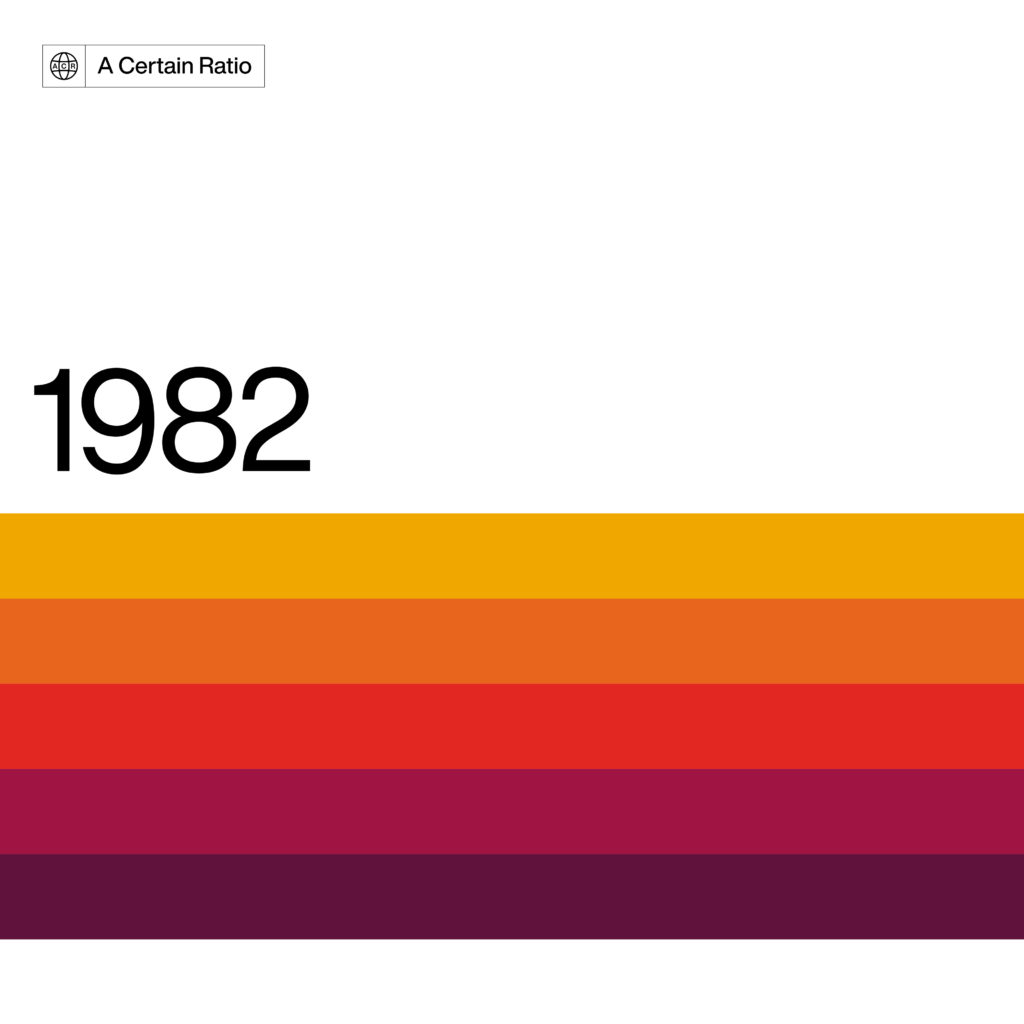 A Certain Ratio have shared a new track, 'Waiting on a Train', the first to be taken from their forthcoming studio album, 1982, scheduled for release on Mute on 31 March 2023.
A Certain Ratio's greatest strength has always been their unpredictability – "That's what people like about us, they don't know what's coming next!" explains Jez Kerr – and this new track ushers that in via the slick and charismatic presence of Mancunian rapper Chunky . Chunky trades bars with the vocals of one of Manchester's fastest-rising neo-soul musicians Ellen Beth Abdi, who you'll recognise from the ACR live line up in recent years, resulting in a track unlike anything the band have made to date.
Watch the video for 'Waiting on a Train', directed by Rollcam Directors, produced by Joe Vickers with Jan Koblanski as Director of Photography:
https://mute.ffm.to/acr-1982
'Waiting on a Train' began life as a lo-fi hip hop jam in the studio, and it made perfect sense to bring in both Chunky and Ellen – already good friends outside of A Certain Ratio.

"It worked really well, there's great chemistry between them," Martin Moscrop continues. "It's got the right amount of pop, the right amount of surrealism, the right amount of moodiness. It just works."
Since they emerged from the hallowed grounds of the late 70s punk scene, A Certain Ratio have moved with gleeful disregard for boundaries of style and genre, their eye fixed firmly on constant progression. It's an ethos that's open-minded over all else, and that's seen them take everything from experimental electronica to vintage funk, filtered through their own Mancunian lens.
Even by the band's own standards, however, their latest studio album 1982 is multidimensional. It shoots off in every direction, whether via searing Afrobeat, mind- melting jazz breakdowns or moody electronic experiments. Recorded by the core ACR line up of Jez Kerr, Martin Moscrop and Donald Johnson, alongside Tony Quigley, Matthew Steele and Ellen Beth Abdi, soon after their 2021 triptych of EPs and 2020's ACR Loco, the band's pleasure at being together in the studio is audible and follows a series of dates that have seen them perform at a huge variety of festivals, including Womad, Wide Awake, Blue Dot, Green Man, Latitude and the Manchester Warehouse Project, in recent years.
And the album title? Although 1982 might conjure memories of the year that saw ACR put out both the acclaimed Sextet and the cult favourite I'd Like To See You Again, it's more of a playful red herring than an invitation to nostalgia. Like all the band's best ideas it emerged spontaneously in the studio when Martin was ad-libbing into a vocoder. "It's called '1982' but I wouldn't say this album sounds anything like 'Sextet'," he points out.
Adds Donald: "The title is just playful. People can take it whichever way they can."
Looking backwards and forwards all at once, drawing on influences from across every spectrum, 1982 is a record that will reward a dedicated listener dozens of times over.

1982 TRACKLISTING (CAT # STUMM480)
Samo
Waiting on a Train
1982
A Trip in Hulme
Constant Curve
Afro Dizzy
Holy Smoke
Tier 3
Ballad of ACR
Constant Curve