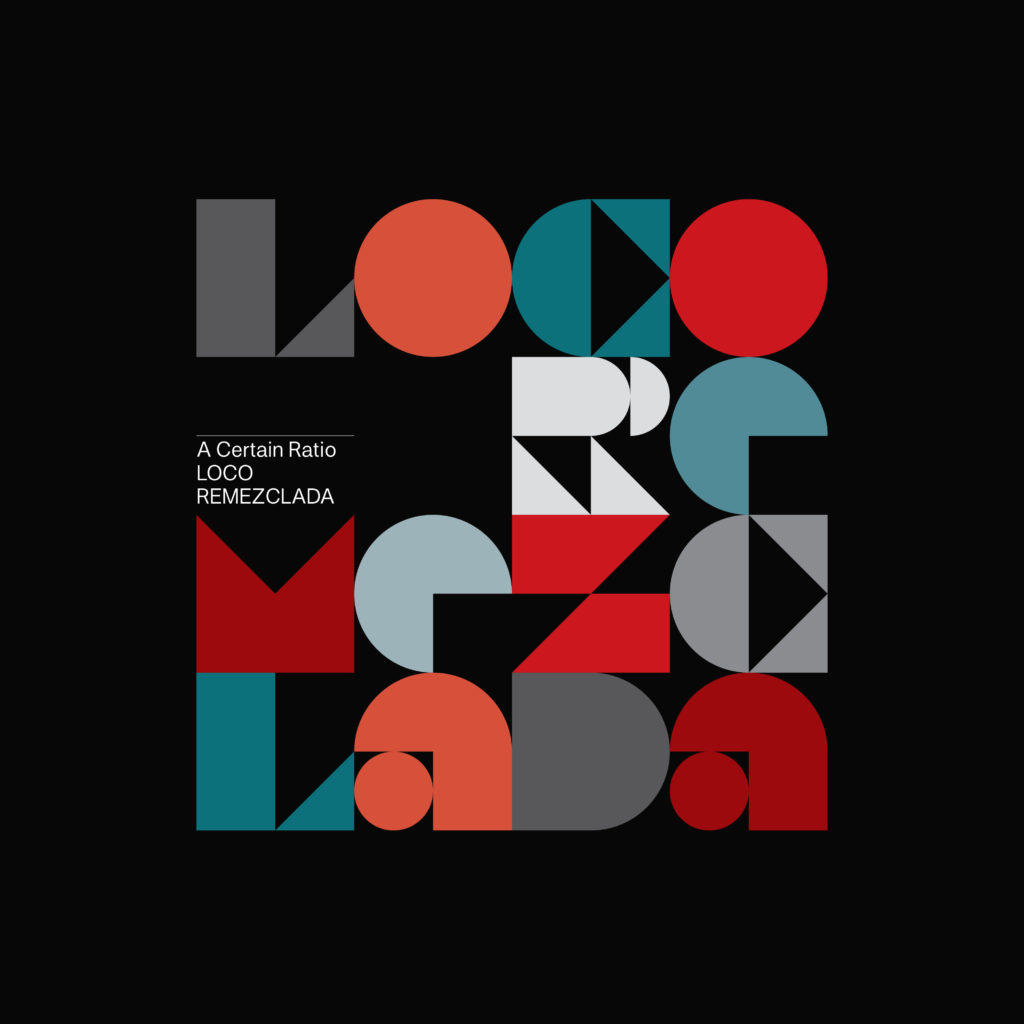 A Certain Ratio continue an incredible run of releases and touring, one that has marked a dynamic new phase in their career, with details of LOCO REMEZCLADA: a collection of entirely new mixes and reworkings of tracks from across their recent catalogue. Out on 5 November 2021 on double clear vinyl, triple sparkle vinyl, CD and digitally, the new album takes in 2020's acclaimed ACR LOCO album alongside 'Down and Dirty' featuring Denise Johnson, taken from EPA, the first in a trip of EPs released this year: https://mute.ffm.to/acr-remez
LOCO REMEZCLADA features a diverse range of artists, each bringing their own take on the band's material and list of remixers – which includes Dan Carey, The Orielles, LoneLady, Sink Ya Teeth, The Lounge Society, Lou Hayter, Skream, Colleen Cosmo Murphy and many more – were all chosen by the band, who explain, "We took time to consider who we'd like to have involved, who we admired, who we love hanging out with, who we couldn't wait to hear what they came up with."
Dan Carey's 'Down & Dirty (Mr Dan Remix)' opens LOCO REMEZCLADA and the producer, songwriter, mixer and founder of Speedy Wunderground brings his inimitable touch to 'Down & Dirty', one of the last tracks ACR recorded with Denise Johnson who passed away unexpectedly last year.
Listen to the track here: https://youtu.be/ocd-HDJVA_Q
Carey explains, "A long time ago when I was a teenager, I was out in Manchester and spotted a poster that said something about A Certain Ratio remixed by Norman Cook. At the time I didn't really know what a remix was, who Norman Cook was, or who/what A Certain Ratio was, but somehow I knew it was worth investigating. As a result, I discovered ACR, figured out what remixes were, and started trying do my own. I've loved ACR ever since, and got pretty involved in production and remixing, so it meant a lot being asked to do this. It also meant a lot to work with one of the last vocal tracks that Denise recorded."
Elsewhere on the album, Maps remix 'Get A Grip', The Orielles reimagine 'Yo Yo Gi', Sink Ya Teeth (who collaborated with ACR on the last studio album) take on 'What's Wrong', Lou Hayter mixes 'Friends Around Us' and LoneLady gives 'Bouncy Bouncy' the 12" remix treatment.